HIGH ABOVE EVERYDAY LIFE
A special experience awaits you at the Schlattgut. The farm is located above Herrliberg, surrounded by green meadows and with a breathtaking view: the Alpine panorama in the distance and Lake Zurich at your feet. The Schlattgut is a sustainably managed, modern farm and combines direct sales in its own farm shop with the events.

But the Schlattgut offers even more: it is a place to linger, enjoy and recharge
with family and friends.
FAMILY COMMITMENT
The Schlattgut is a family business that is run with passion and warmth. This can be felt everywhere: whether in the farm shop with its many homemade specialities, in the cosy Stübli or in the rustic barn, where birthdays, weddings, company events and many other celebrations are held.
In addition to the commitment to catering for guests, the joy for the profession can also be felt in the barn. Because the know-how of the master farmers and agronomists who run the farm with organic labels is also unmistakably part of the Schlattgut.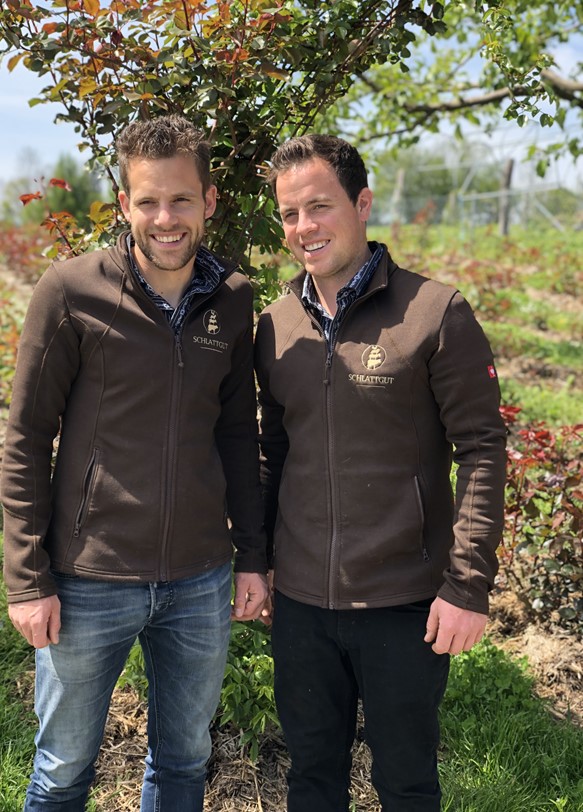 SUSTAINABILITY AND ENJOYMENT
The experienced Schlattgut team works and manages in close relationship with nature. The numerous enthusiastic guests who repeatedly find their way to the sunny hill terrace above Lake Zurich tell us about the delicious specialities and glittering celebrations that result.
The Schlattgut is part of The Living Circle, the philosophy of a sustainable quality of life. It combines commitments in gastronomy, guest hospitality and agriculture.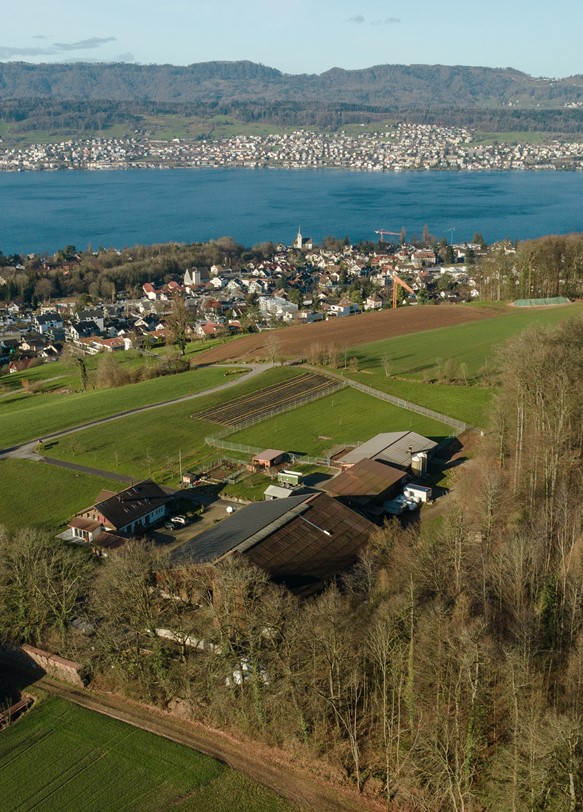 The Living Circle – is a hand-picked collection of first-class hotels and restaurants in incomparably beautiful locations, run by dedicated hosts. Rice, vegetables, fruit and a whole array of exquisite products – including wine, of course – is whisked fresh from our own farms directly to your table. That is how we define luxury. That is The Living Circle – luxury fed by nature.
Discover The Living Circle website